Coach and Strategist
Are you ready to take your speaking career to a whole new level? Then you've come to the right place. Jean Gatz, a highly successful keynote speaker for more than 25 years, has the credentials, talent, experience and business knowledge to help make you a top choice for organizations and meeting planners everywhere. First and foremost, Jean understands that running a successful speaking business goes way beyond simply having outstanding presentation skills.
Jean's unique 4-part Successful Speaker Strategy process includes coaching and strategizing on the four most important parts of speaking: Sales, Marketing, Presentation Skills and Running the Business. Just think how much time and money you will save by not having to hire four different resource coaches for each area of your business. Jean has done it all—making her your All-In-One Go-To Resource – the perfect Professional Speaker's Coach and Strategist to have on your side!
"Partnering with Jean Gatz is the best investment you will ever make if you want to build a successful speaking career that's exciting, satisfying AND profitable." 
– Emily Stich, President
The Protocol & Etiquette Institute
Here's what a powerful speaking business looks like: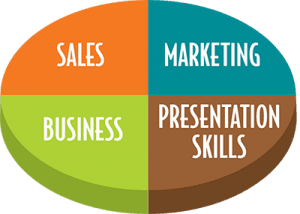 Sales:
Sell yourself and your programs
Create products to increase profits
Know when and how to negotiate fees
Make sure your website sells you
Create eBooks for instant revenue
Reach the right people who can hire you
Help your advocates "sell" you
And much more, depending on what you need…

Marketing:
Find sponsors to underwrite your fee
Drive audiences to your website
Get meeting planners to market for you
Qualify your sessions for CEUs
Know the buzzwords that will get you hired
Get strong testimonials and referrals
Collect audience info for follow-up
And much more…

Running the business:
Contracts and invoices
Other forms you will need
Fee Schedules
Working with bureaus
Creating a successful image
Effective voice mail messages
Your distinctive email "signature"
Any other areas that need work…

Presentation skills:
Prepare your presentation
Prepare yourself
Dynamic openings and closings
When and how to add humor
Audience interaction
Get "buy in" from every audience
Create powerful stories
Move from breakouts to keynotes
And whatever else you need…
"Working with you reenergized my thoughts on how to get our message out."
– Sarah Lomax Gray
Founder and Executive Director
LSO Foundation
for Skin Cancer Awareness
Call Jean NOW at 225-907-4138 or Email: Jean
Begin TODAY to take your speaking career to the next level!