How to Re-Balance Your Life…and Your Holidays Tip #5!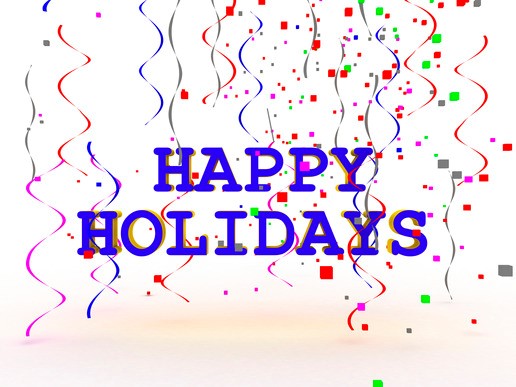 By Motivational Keynote Speaker Jean Gatz,
Is this the year to re-evaluate long-standing customs and traditions? If they've become obsolete,
burdensome, or just plain boring maybe it's time to make some changes that are long overdue. And don't be surprised when others thank you for taking the lead and having the courage to make a change they've wanted to make for a long time!
If you've suffered a loss and someone you love is not with you this year, following all the old and familiar traditions may be too painful. The very thought of it is more than you can endure. That's perfectly OK. This might be the year to start some new traditions to help you get through the coming days. Put yourself first, and do what works for you. Perhaps you're spending the holidays away from home and family. If following old traditions is not possible, start some new traditions of your own. Friends, neighbors or coworkers who are also away from family could become your "extended family" for the day.
And speaking of family, have you ever wished you could spend the holidays with someone else's family for a change? A friend of mine suggests that instead of exchanging gifts, we should exchange families. She says we are all much better behaved when at least one non-family member is present. Reflecting on our own family gatherings, I have to admit that she may have something there! Seriously, though – is there a friend, neighbor or coworker who might be alone on a special holiday and would be grateful to be part of your gathering?
Whether it's the holidays or life as we know it, we all experience times when we are out of balance. Sometimes it's a temporary situation, when pressure in one area outweighs the others. As a motivational keynote speaker I meet people all across the country whose lives have been thrown into a tailspin in the blink of an eye because of a sudden crisis. Accident, illness, injury, death of someone close, natural disaster… the list goes on. Reclaiming your balance during those trying times can be a major challenge. Sometimes it may feel impossible. If you find yourself in such a situation, what can you do to take care of yourself while you're taking care of others? How will you stay balanced in mind, body and spirit? Where will you go? To whom will you turn to get the help and support you need and deserve? There are people who can help. Don't be afraid to ask for what you need.
As we come to the end of this blog series, remember that long after the holidays have ended, LIFE BALANCE isn't really about what goes on OUTSIDE of you. It's about what goes on INSIDE of you! And the key to creating balance is INTENTION.  Begin each day with the INTENTION to focus on the people, experiences and moments in your life that: feel right…make you happy…bring you peace…encourage you to believe in yourself…keep you healthy and fit…allow you the opportunity to grow…reduce your stress … and give you a chance to discover a sense of well-being and balance.
Remember, it's all about the choices YOU make. As always, YOU have the POWER TO CHOOSE. Use it well!  If you missed any of the posts in this series, you can catch up here. Until next time, my best wishes for a safe, happy and healthy new year!